Unsupported Browser
Sorry, your web browser is not capable of supporting the features required by this website. We advise you upgrade your web browser before continuing to use this website.
The following web browsers are supported by this website:
Microsoft Internet Explorer: Version 10 or later
Microsoft Edge: Any version
Google Chrome: Version 50 or later
Mozilla Firefox: Version 50 or later
Apple Safari: Version 601 or later
Opera: Version 40 or later
Facebook App: Any version
Twitter App: Any version
Please contact your system administrator if you require assistance upgrading or changing your web browser. We will not notify you again about this until you next restart your browser.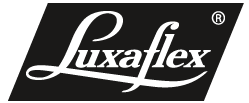 At Abode, we are proud to be a registered dealer of superior blinds and shutters by luxury manufacturer Luxaflex. Their extensive range of stylish designs enhance any space and their innovative approach to technology gives their products versatility and lasting quality.
Contact Us
Silhouette
One of our favourites in the Luxaflex range is Silhouette. These shades fill the room with gentle ambient light and are available in an array of colours and fabrics, from fine linens to luxurious silks.
The extraordinary light control of these shades gives you the freedom to create an endless variety of moods through an effortless tilt of the fabric. They can also offer protective sun screening and UV protection by deflecting the sun's rays and reducing excessive heat.
Power view
Another stunning example of Luxaflex quality is their Power View range. These blinds utilise the latest technology in home-automated systems, meaning you can control your blinds from other areas of the home, or even remotely. Available to view in-store at Abode.
We stock the full range of Luxaflex products at our Penarth office and our experts are on hand to help you choose the most suitable option for your own individual taste and house style.
For more details on Luxaflex products, contact us at Abode Shutters and Blinds and we'll be happy to provide more information.